7th International Conference
on
AUTOMATION & INFORMATION TECHNOLOGY IN STEEL, MINING & OTHER MANUFACTURING INDUSTRIES: VISION 2035
(AITISM'23)
February 09-11, 2023
TECHNICAL EXHIBITION
VENUE :
Ispat Bhawan, RDCIS, SAIL, Ranchi - 2
EXHIBITION Period :
February 09-11, 2023
SPACE & AMENITIES AVAILABLE
Size of each Stall : 3.0 M Wide, 2.5 M Long and 2.4 M High. Final layout is being finalized and the same will be communicated at the earliest.
The charge for each stall includes nomination of one delegate for the seminar free of charge.
The stalls will have the following facilities:
Enclosed area having 8 ft. high pre-laminated panels on three sides using Aluminium Octagonal structure
Company's name of the Exhibitor on front facia of the stall in standard letter
One information counter (2 ft. x 4 ft. x 2.5 ft. high) and two cross chairs
One 5 Amps. Plug point, 4 Spot Lights in the Stall
Coir matting on floor of the stall and in the general walkway
Suitable illumination of the entire exhibition area
ALLOCATION OF SPACE
Allocation will be made on first-come-first-served basis to the extent feasible. However, the organisers reserve the right to allocate space depending on the configuration possible with the infrastructure provided.
OTHER INFORMATION
Extra tables, chairs, 5 Amp. Plug points and spot lights will also be available on extra charges, to be paid directly to the agency, which are setting up the exhibition venue.
Participants who wish to avail the additional facilities listed above must inform the organizers about the details of their requirements. The exact schedule of charges will be indicated later.
Driving of nails, foundation bolts in the floor is not allowed.
Fixing of nails, screws, bolts etc. on the panels / structures / fixtures provided by the organizers is not permitted.
All electrical wiring from the power point provided in the stall and special lighting effects, if required will be the responsibility of the exhibitors at their own cost.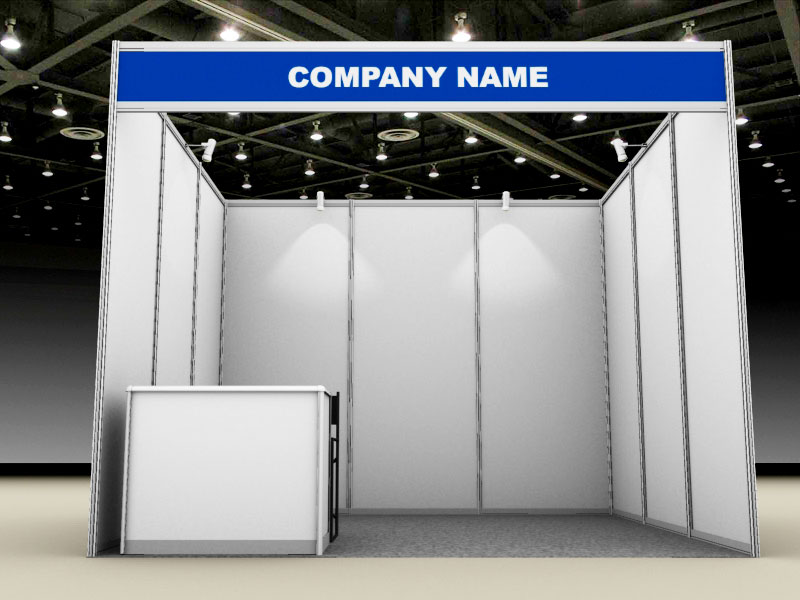 A typical view of Exhibition Stall